No dia 30 de maio aconteceu em Akihabara a edição de primavera do MegaHobby Expo, uma das maiores exposições de colecionáveis do Japão.
Como sempre, a MegaHouse participou exibindo diversas novidades de One Piece para este ano, incluindo uma nova linha da coleção Portraits of Pirates (P.O.P) intitulada  Bathing Beauty (B.B.).
Como próprio nome sugere, Bathing Beauty trará action figures de algumas das beldades de One Piece com roupas de banho. O destaque ficou por conta de uma versão de Nami com o biquíni usado em Glorious Island, um especial que antecede o Filme Z.
Nami Ver.BB – P.O.P Limited Edition
Robin e Boa Hancock serão as próximas personagens a serem retratadas na nova coleção.
Nico Robin Ver.BB – P.O.P Limited Edition
Boa Hancock Ver.BB – P.O.P Limited Edition
Além disso, Corazon estreou na Portraits of Pirates com uma figure que faz conjunto com uma do Law na infância.
Corazon & Law – P.O.P Limited Edition
Nami será inclusa na coleção Variable Action Heroes, que já conta com figures articuladas de Luffy, Zoro, Ace e Law.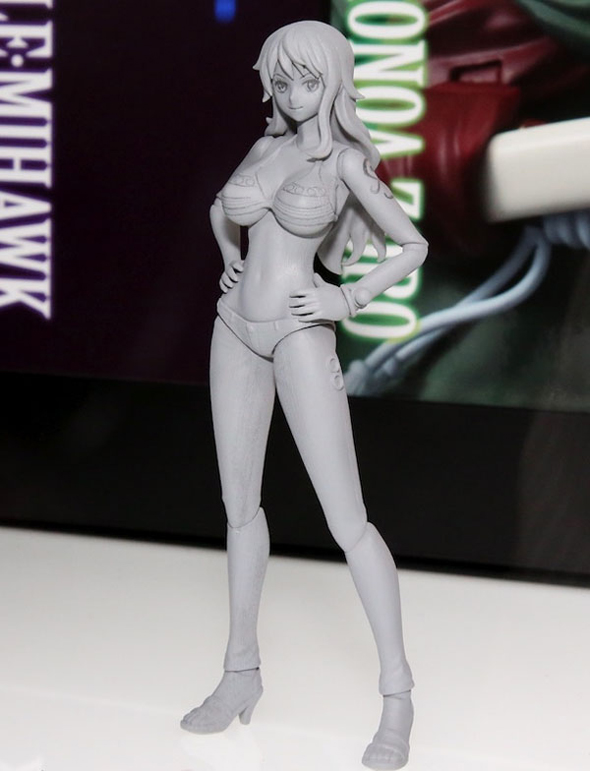 A MegaHouse também expôs figures algumas figures já anunciadas e em pré-venda no Japão: Koala – P.O.P Sailing Again, Sabo – P.O.P Sailing Again e Roronoa Zoro 10th Limited Version – P.O.P Neo DX (edição comemorativa de 10 anos da P.O.P).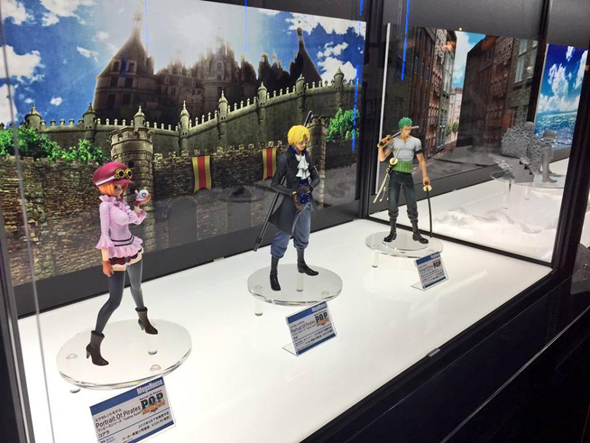 Mais novidades devem ser anunciadas na edição de outono da MegaHobby EXPO.
Fontes:
P.O.P Blog
One Piece Figure