A Banpresto apresentou um nova versão de King of Artist Monkey D. Luffy, action figure vencedora da competição Banpresto Figure Colosseum – King of Artist.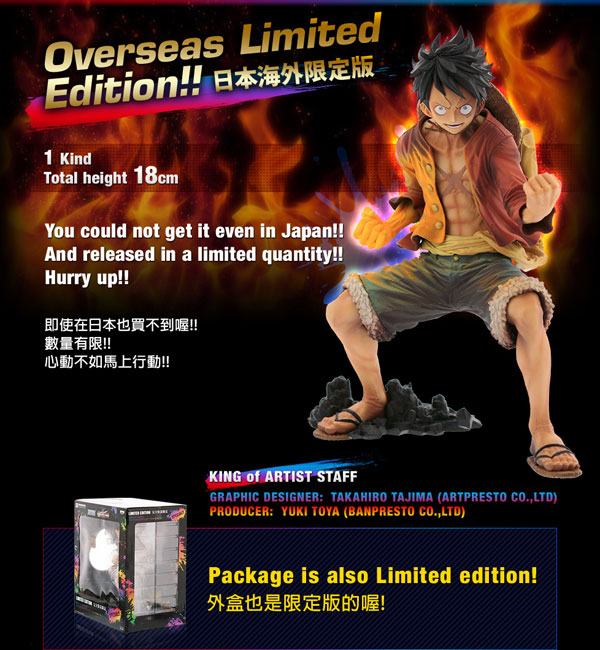 Com pintura inspirada no Red Hawk, a figure pintada por Yuichi Miura estará à venda exclusivamente, a figure estará à venda exclusivamente de 2 a 5 de julho na Anime Expo 2015 (Los Angeles, EUA) e na Japan Expo 2015 (Paris, França), os dois maiores eventos de anime do mundo.
A action figure virá em uma embalagem especial. O preço ainda não foi divulgado.