Daniel Newman, ex-ator de The Walking Dead, foi hospitalizado recentemente sob suspeita de estar com o vírus chinês COVID-19.
O ator interpretou Daniel, um dos soldados do Reino durante a Guerra Total contra Negan e os Salvadores.
Newman viajou para outros países e pessoas com quem teve contato testaram positivo para o vírus. O ator em si ainda não pôde se submeter ao teste, mas possui alguns dos principais sintomas.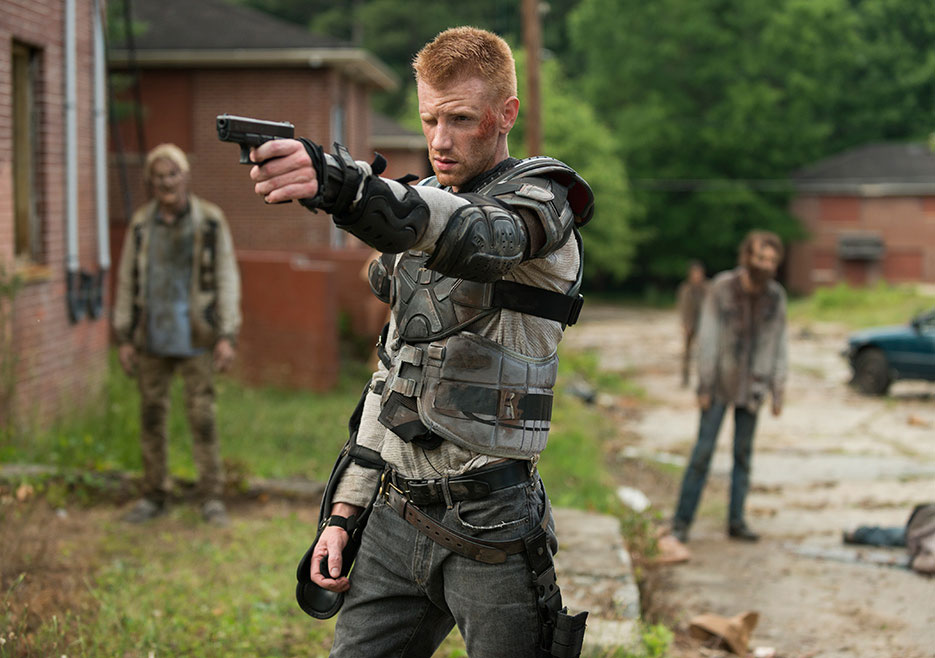 Em seu Instagram pessoal ele publicou uma foto no hospital.
Obrigado a todos pela preocupação! Creio que vários fãs de The Walking Dead me viram na sala de emergência por conta do coronavírus. Desculpe, eu não retornei pois precisava de tempo para processar.

Sim, eu estava na Austrália com milhares de pessoas para a Mardi Gras Pride [um desfile anual de orgulho LGBT em Sydney]. Eu fiquei exposto a algumas pessoas doentes e comecei a ter os sintomas e quando retornei para os EUA fui notificado que alguém em nosso grupo testou positivo.

Fiquei o dia todo atrás de hospitais, mas nenhum tinha testes! Por fim achei uma emergência que informou que meus sintomas correspondiam, então vim imediatamente.

Me disseram que por eu ter "sintomas leves", o governo não permitiu que eles seguissem com os testes! Eles não têm testes suficientes e não estão preparados, mesmo com meus sintomas sendo semelhantes.

Eles só podem dar prosseguimento em casos de "sintomas graves, idosos ou pessoas que estiveram recentemente na Itália ou China". Isso me custou 9116 dólares!! E eles sequer me deram os resultados.

Eles me mandaram de volta para casa e também um monte de outras pessoas doentes que poderiam potenciamente infectar outras comunidades, falando apenas para fazermos quarentena.
O ator segue a publicação fazendo queixas aos Estados Unidos por considerar que não estão preparados para a pandemia.
Mardi Gras Pride de 2020 ocorreu entre os dias 14 de fevereiro e 1º de março.